Wham Bam! I've never done a giveaway of my own on the bloggity blog before. I'm giddy!
I'd like to share my absolute, can't-live-without, the-things-I'd-take-to-a-deserted-island, top five favorite products.
Who needs some vegan-ly, nature-ly, botanically-based Arbonne love in their daily routines?!
MEEEEE!
Enough dilly dally. Here we go:
1)
This
primer
from baby Jesus himself. This was one of my two very first Arbonne products that I bought over a year ago. I was like,
Oh please. Isn't primer just that frou frou mess you have to buy so people can overcharge you?
Nope. Nosiree. This stuff goes on like cashmere, fills in fine lines and pores, and you use 75% less foundation when using a good primer first.
2)
This
protein powder
. It's got 20g of pea, cranberry and brown rice protein. Y'all heard me: no whey, no soy. I throw it in the blender with freezing cold almond milk, peanut butter and banana and don't think about food until noon. It's that filling. Gimme.
3)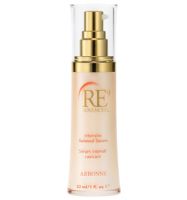 The
Re-9 Intensive Renewal Serum
. I posted a picture of myself not wearing any makeup for the first time since pubescence, I think, because this product has changed.my.skin. It aids in cellular renewal meaning things like lines or discoloration or unevenness "heal" faster. People talk about the "Arbonne glow" that you have when you're using the re-9 line. Welp. This product is what does it.
4)

The
FC5 Shampoo and Conditioner
. Do me a favor: grab your current bottle of shampoo, turn it around and tell me if one of the first ingredients is
sodium laureth sulfate
. This is a toxic ingredient used in hair, body and BABY products to give it that sudsy, foamy effect. No way, Jose. Not if the Arbs has anything to do with it. This stuff is legit for any hair type and it will last you longer than your current bottle because of all those fillers and preservatives that we
don't
use. ;)
5)
The
Arbonne Baby Care
line. Simon had recurring eczema for months. His prescriptions would work until they were gone, and then the eczema would come back. I looked into the ingredients we were using on him during bathtime (your typical baby care products from Target or Babies R Us), had
mineral oil
(a petroleum derivative) as their second ingredients. Distilled gasoline on my poor baby's skin? Yikes. We made the switch to the baby care line, and by golly, if his eczema wasn't gone by the third night of using it.
Well, that was hard. But those are my tippy-top favorites. There are so many other products that I use every day and trust every day.
Want to get yourself some Arbonne love?
Okie doke:
1) let me know!: brettbaker29@gmail.com
2) we'll work to get you the best deal.
3) don't want to pay retail? me neither. I'll show you how.
Here's the "Giveaway" part:
ANYONE
who places an order of
ANY
amount by 11pm tonight EST will be entered into a drawing for a $100 Arbonne Voucher. Email me for the deets, frands!
xo and happy Friday!
b